THE CHULMLEIGH AND DISTRICT SOCIETY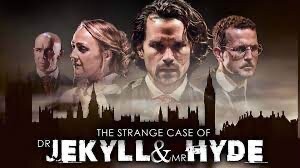 The Society was formed after a public meeting in October 2004
THE AIMS OF THE SOCIETY
• To promote, foster and celebrate the artistic and creative talent which exists locally - whether that talent is professional or amateur, mature or developing.
• To enrich and enhance the lives of residents in this rural part of Devon, collectively and individually, by organising a programme of events in the performing and visual arts, talks, visits and presentations.
• To support materially or otherwise, groups and individuals, particularly the young, in developing their skills and talents for the benefit of the community as well as themselves.
THE CHULMLEIGH RURAL CINEMA was established by the Society and presents a monthly film (excluding December) in the Pavilion at Chulmleigh Playing Field. The profits are shared equally between the Playing Field Committee and the Society for the benefit of the local community.
The Committee endeavours to reflect a wide diversity of tastes in organising both musical and theatrical events, outings to various places of interest, and speakers of note. Members receive emails throughout the year giving advance notice of all Society organised events, thus providing priority booking and reduced ticket prices. The Membership fee has been held at &pound12 per person per annum since inception and runs from January to December.

EVENTS 2022
Friday 4th March Talk on John Gay, of Beggars' Opera fame and Barnstaple man, by Jonathan Edmunds, Chulmleigh Pavilion 7.30pm
Friday 25th March Passacaglia in Concert at Colleton Manor 7.30pm
Thursday 7th April Tour of Tiverton Hospital Gardens with Dr Gavin Haig 2pm
Saturday 30th April Matinee performance of 'The Strange Case of Dr Jekyll and Mr Hyde' at the Northcott Theatre, Exeter including coach travel 2.30pm
Friday 6th May Ancient Egypt: A History in Ten Objects, a talk by Janet Diamond at Chulmleigh Pavilion 7.30pm
Saturday 18th June Society Coffee Morning - Chulmleigh Town Hall 9 to 11am
Thursday 30th June Outing by coach to Charlestown Shipwreck Centre with optional drop-off at the Eden Project
Friday 22nd July Members' Summer Cocktail Party
Thursday 18th August Matinee performance of 'Singing in the Rain' at the Theatre Royal Plymouth including coach travel 2.30pm
Friday 21st October Jane Austen 200 and Not Out, a talk by David Richardson, Chulmleigh Pavilion 7.30pm
Friday 9th December The Song of the Skylark, a talk by Devon historical novelist Liz Shakespeare on her latest book, Chulmleigh Pavilion, 7.30pm